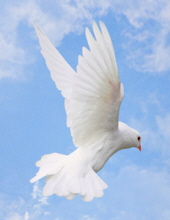 Obituary for Robert Wesley Tinsley
Robert Wesley Tinsley known among family and friends as simply "RT" passed away at his home Saturday November 28, 2020 at the age of 66. Robert was born in Memphis TN on November 16, 1954. Robert's life no matter where it took him centered around music. In 1983 he formed The Silver Eagle Band and was the lead guitarist and vocalist. He was the house band at the famous Hernando's Hideaway for 12 years.It has been said that Robert's songs were the soundtracks to many peoples lives for over 30 years, but "RT" has a new gig to play now, One that is going to allow him to play the largest venue he has ever dreamed of playing. The offer includes the added bonus of reuniting him with some long lost friends and family and "RT" just couldn't turn that down.
Robert is survived by a brother Steve Tinsley and wife Barbara of Grandview MO, his sister Melanie Lovett and her spouse Patty Lovett of Bartlett TN. He also leaves behind a niece April Tinsley and partner Cher Hill of Cordova TN along with several Nieces, nephews and cousins, not to forget his multitude of Friends.

Serenity Funeral Home and Cremation Society, Tel. (901)377-3543.