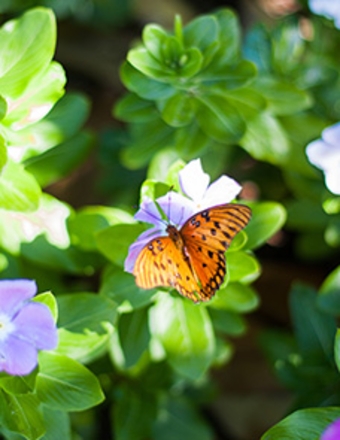 Obituary for Isabelle Hill Hunt
Isabelle Hunt, 81, died May 20, 2023.
One of God's special angels arrived in Memphis on May 19, 1942 to parents Lillie Dukes and
Curly Robinson. At that time, the family had no way of knowing the impact their little angel,
who they named Isabelle, would have on the lives of others.
She had a loving and caring relationship with her mother and recalls sitting with her at a young
age, looking at the moon, as they said together "I see the moon and the moon sees me." At the
age of six, Isabelle's mother died, and she went to live with her grandmother. Mama Mary (her
grandmother), and Granny, along with other neighbors, taught Isabelle to love the Lord, love
others and to act like a lady. That nurturing foundation helped build a spirit of compassion in her
and a love for others, which many witnessed throughout her life.
Her grandmother always encouraged her to read and taught her the value of hard work. Those
teachings served her well. Isabelle became an avid reader and was a founding member of the
Alakaye' Book Club in the late 1980's. She remained a member for over 30 years, forming
caring bonds with members as they read, celebrated birthdays and enjoyed fellowshipping.
Throughout her life, she knew how to balance tasks as a mother, career woman, youth advisor,
and church servant. She loved maintaining a clean house; family and friends knew that Isabelle
would not leave her house until she made up her bed each day.
As a child, Isabelle loved playing school and acting as the teacher. That play activity gave her a
desire to pursue a career in teaching. After graduating from Booker T. Washington High School,
she enrolled in LeMoyne-Owen College and worked as a babysitter and waitress to help support
herself. Later, she earned a master's degree from Memphis State University (now University of
Memphis). Isabelle taught school for 39 years, impacting the lives of countless students.
Isabelle's faith in God was strong. She loved the Lord with all her heart and soul. Despite many
health challenges, Isabelle always trusted God. Her favorite scripture was 1 Peter 5:7, "Casting
all your cares upon him; for he careth for you." At times when she was admitted to the hospital,
staff were amazed by her medical history. She would smile and say, "I'm a walking miracle."
Isabelle was a faithful and active member of Monumental for over 35 years. She has served as a
Sunday School teacher, May Club member, Women's Fellowship Steering Committee member,
Women's Day Chair, Young Adult Advisor, and was selected as a "Woman of Grace." She has
been an active Deaconess for many years and sought ways to spread God's love.
Family and friends were important to Isabelle. Greatest joys in her life included the birth of her
son, Sean, who preceded her in death, and the births of her grandsons, Aaron and David. She
delighted in attending their school activities and celebrating their achievements. Life lessons that
she hoped her son and grandchildren would learn from her were to be kind to others, to value the
welfare of others before self, and to have the love of God in their hearts.
Isabelle surrounded herself with family—spiritual and natural. Mourning her loss and cherishing
her memory are her grandsons, Aaron and David Hunt, her daughter-in-law, Clarice Hunt,
daughter, Deborah Lee and family, sisters Marsha Lee (Pam), Peggy Hardge, and Jo Stinson,
several nephews, nieces and cousins, Mae Massey and countless other friends, many extending
from her days in elementary school.
Isabelle has completed her course and now rests in peace in her new heavenly home.
Serenity Funeral Home, Tel. (901)3749-0861.
Read More
Previous Events
Visitation
Monumental Baptist Church
704 S. Parkway E.
Memphis, TN 38106
Service
Monumental Baptist Church
704 S. Parkway E.
Memphis, TN 38106
Cemetery Details
Location
Memorial Park Cemetery
5668 Poplar Ave.
Memphis, TN 38119